FUCK

it really is like an explotion inside me.
like a burning that increases and expands
on and on until it bursts.
(that's the best way to tell people. so that's the way i phrase it for the world)

i'm so scared. all the time. every day.
and it hurts. all the time. more and more
but no one can see it...because it's all in my head..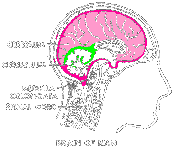 ..maybe you could see it in a scan. I bet you could.
I've seen those, on tv. sick brains. i'm like those people.
can you change people if you can see what's broken inside them?
can you fix people if you can hear us?